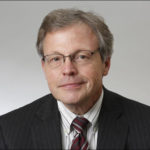 Thursday, May 4, 2017
by Jack Lessenberry
Jack Lessenberry is a renowned political reporter and well known throughout Michigan and many areas of the country. His radio show on NPR is well followed and his newspaper editorials are closely read. He addressed issues specifically related to the future of Michigan.
Photos from the Event

Watch the video – Jack Lessenberry: Making Michigan Work Even Better – by Richard Brunvand.
Read more about the events and speech in this HP article, by BECKY KARK – For the Herald-Palladium >>>