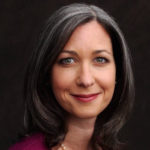 Thursday, October 25, 2018
by Dr. Marci Rossell McCarthy
Marci Rossell McCarthy, former Chief Economist for CNBC, made a return visit to the Speakers Series to discuss the important factors at work in the global economy today, including tax policy, trade tensions, demographics and monetary policy.
The presentation "A Road Map to Long Term Economic Recovery" by Dr. Marci Rossell McCarthy was well attended. Here's some photos from the event.
The audio turned out a little low due to technical difficulties. Please turn up your volume.
Video by Richard Brunvand