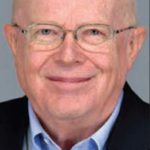 Thursday, Oct 17
by David Myers
6:45pm Social Gathering – 7:30pm Presentation Begins
Integrated Learning Center, South Haven High School
600 Elkenburg St
South Haven, MI 49090
In a confusing era of alternative facts, fake news and civic leaders imposing fictions on reality, Myers will present lively and engaging insights. He gives examples of popular and potent false beliefs and explains how they develop.
He will also examine possible biases–and successful remedies–within his own field of psychological science.
Myers has researched and written on the subject of "gullibility" and along with other researcher-educators, finds the spread of misinformation troubling. "We feel distressed when public understandings radically diverge from reality-when people believe, contrary to evidence, that crime is rising, that new immigrants are often criminals…and that climate change is a hoax." He notes that some misinformation is deliberate but that such things as sheer repetition, confirmation bias, statistical illiteracy, and group polarization also feed gullibility.
A long-time Professor of Psychology at Hope College, Myers is a gifted communicator of psychological science for the general public. His articles have appeared in four dozen magazines ranging from Scientific American to Christian Century, and he has authored 17 books including general interest and textbooks. Myers has received fellowships and grants from the U.S. Public Health Service and the National Science Foundation and is a fellow of the American Psychological Association, the American Psychological Society, and the American Association of Applied and Preventive Psychology.
He is one of the most important authors of psychology textbooks while his scientific writings, supported by National Science Foundation grants and fellowships, have appeared in three-dozen academic periodicals.
His professional accomplishments have been recognized with several awards including an "Honored Scientist" award from the Federation of Associations in the Brain and Behavioral Sciences, by the Award for Distinguished Service on Behalf of Personality-Social Psychology, and by three honorary doctorates.
The presentation "Smart Thinking In A Post Truth Age" by David Myers was well attended. Here's some photos from the event.
Watch the Video – Smart Thinking In A Post Truth Age by David Myers
Video by Richard Brunvand
SERIES LOOKS FORWARD TO 2020
Mark Odland, Chairman of the Speakers Series, notes that the fifth year has seen significant growth. "Our programming drew large audiences and we maintained our focus in addressing issues impacting our lives in a non-partisan way." Planning is well underway for the 2020 Series.