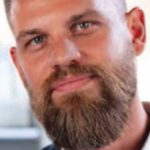 Thursday, April 11, 2019
by Ryan Kilpatrick
Ryan Kilpatrick, now executive director at Housing Next of Grand Rapids, spoke on Affordable Housing: Obstacles and Solutions in Lake Shore Communities.
Kilpatrick worked from 2009 to 2014 in Douglas before becoming a community assistance team member for the Michigan Economic Development Corp. covering Region 4, which includes Allegan and Ottawa counties.
Ryan Kilpatrick explored the many ways in which 50 years of federal, state, and local policy decisions have contributed to the shortage of affordable housing. He then focused on a variety of local and regional solutions including such factors as transportation, community design, connectivity, and quality of life.
The presentation "Affordable Housing" by Ryan Kilpatrick was well attended. Here's some photos from the event.