We regret to announce that the South Haven Speakers Series has canceled the first two of its 2020 presentations, scheduled for May and June, because of the COVID-19 crisis.
"Out of an abundance of caution for the safety of our audience we have decided with the concurrence of the scheduled speakers to cancel the first two of our four scheduled presentations," said Series President Mark Odland.
The presentations were to be May 21 by Mary Kramer, Group Publisher of Crain's Business, on the topic "Public Trust Has Eroded in Our Institutions" and June 3 by Alan Mallory on his successful Mt. Everest climbing experiences.
We hope to include Mary and Alan in our 2021 Series
A decision on the remaining 2020 Series events will be made at a later time. Scheduled for September 24 is Patti Poppe, President and CEO of CMS Energy, on "A Michigan Future without Fossil Fuel" and on October 22 by professor Jim Butterfield from Western Michigan University on "Why the Russians Do What They Do."
Thursday, September 24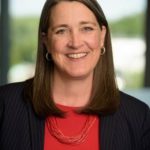 Patti Poppe, Clean Energy Future Without Fossil Fuel
Patti Poppe was elected President and CEO of CMS Energy and its principal subsidiary, Consumers Energy, Michigan's largest utility. Consumers Energy provides electricity and natural gas to 6.7 million of Michigan's 10 million Lower Peninsula residents.

Thursday, October 22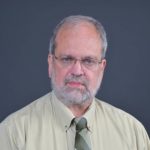 Jim Butterfield, Why the Russians Behave the way They Do
Jim Butterfield is a Professor of Political Science and Allied Faculty in Global and International Studies at Western Michigan University. He specializes in Russian history and the states of the former Soviet Union. He has done field research, given lectures, taught courses, and done consulting in Russia and nearby countries during more then forty visits.

CANCELED – Thursday, May 21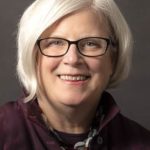 Mary Kramer, Why Public Trust Has Eroded In Our Institutions
The Series will open on Thursday, May 21, with Mary Kramer, Publisher of Crain's business publications for Chicago, Detroit, Cleveland, and New York, and Chair of the Board of Trustees at Grand Valley State University. Kramer will offer her insights into the erosion of public trust in institutions, a topic of particular appeal in a presidential election year.
CANCELED – Thursday, June 4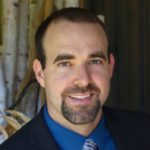 Alan Malory, Reaching New Heights: Finding and Climbing Your own Mt. Everest
On Thursday, June 4, motivational storyteller Alan Mallory will speak on "Reaching New Heights: Passion, Resilience and Agility in Climbing Your Own 'Everest." Mallory draws on his own experience in leading three members of his family to climb the world's highest mountain.
---
All presentations will be held at Listiak Auditorium in the South Haven High School. The programs begin at 7 p.m. Admission is $10. Students, educators, and clergy are admitted free.
---
Beginning in 2015, The South Haven Speakers Series, a 501(c)(3) organization, has brought annually four to five outstanding individuals to the community to speak on "Issues, Innovations, and Ideas Shaping Our Lives." Our purpose is to inform citizens and stimulate thought about significant issues by hosting experts not otherwise available in our community. Your contribution to this organization is tax deductible and may be sent to South Haven Speakers Series, P.O. Box 986, South Haven, MI 49090-0986.