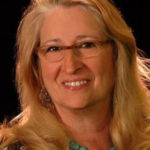 Thursday, September 28
by Yvonne Caamal Canul
6:45 pm Pre-presentation Reception with Speaker – 7:30 pm Presentation Begins
Lake Michigan College, South Haven Campus
125 Veterans Blvd.
South Haven, Michigan
Dr. Canul was named 2015 Michigan Superintendent of the Year and currently serves as Superintendent of Lansing Public School District. She will describe her perspective on what really works in education today and why we should care.
Yvonne Caamal Canul, considered one of the most dynamic and visionary education leaders in the United States today, will bring her thought-provoking message to the Speakers Series of South Haven on September 28 at Lake Michigan College at 7:30 pm. The evening will begin with a pre-presentation reception with the speaker at 6:45 pm. Admission is $10. Students and educators are admitted without charge.
Caamal Canul recently received the Bill and Melinda Gates Foundation American Association of School Administrators award for her exemplary talent, vision, and creativity. Her presentation in South Haven will challenge conventional wisdom about education as she focuses on issues of significance for all Americans. She believes public education has been the great equalizer in America, but challenges us to ask if our current approach continues to accomplish that goal.
Yvonne is known for bold decisions accompanied by a positive attitude with a focus on student achievement based on principles of child development and sound research. She has served as Superintendent of the Lansing Public Schools since 2012, and is described as a no-nonsense, student-focused leader dedicated to educating students in a caring and collaborative environment. The Michigan Association of School Administrators named her Michigan Superintendent of the Year in 2015.
Raised in Latin America until she was 15, Yvonne earned a bachelor's degree in speech and theater from Olivet College and in 1997 was awarded an Honorary Doctorate. Her master's degree in elementary education and racial and ethnic studies is from Michigan State University. She founded the Center for Language, Culture, and Communications, Lansing's first multi-culture based focus school. She was awarded the Capital Area Hispanic Representatives Award for Achievement and the National Educator Award from the Milken Foundation. She led the school improvement division for the Michigan Department of Education, worked with the Outreach and Engagement Office at Michigan State University, taught at all levels in the Lansing Public Schools, and served as its director of curriculum and assessment.
"Some will find Yvonne Caamal Canul's ideas controversial," says Elaine Stephens, program chairperson. "Regardless of whether you agree or disagree with her, the audience will be stimulated to think about education differently."
Caamal Canul's presentation will be the sixth and final event for 2017. Watch for an exciting announcement about the upcoming 2018 season coming soon.
The presentation on Bold Ideas for Better Schools from Dr. Canul was well attended. Here's some photos from the event.
Watch the Video – Bold Ideas for Better Schools, Dr. Yvonne Caamal Canul
Video by Richard Brunvand