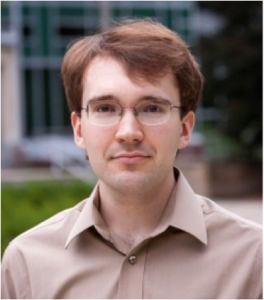 Thursday, October 20, 2016
by A. Brad Schwartz
A. Brad Schwartz, Author of "Broadcast Hysteria: Orson Welles's War of the Worlds and the Art of Fake News", discussed the fake news of 2016 through a historical lens, and challenged his audience to be aware of the need to fact check what is being said. In reference to the current election cycle, Schwartz said, "everyone is entitled to their own opinion, but not their own facts".
Check out the WMUK 102.1 npr radio interview with the author and more information >>>
Photos from the Event

Watch a video of the event.
Video by Richard Brunvand.