Wednesday, April 29 7:00 p.m.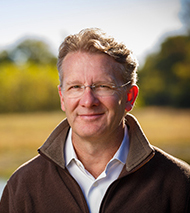 Inaugural Presentation
South Haven Campus of Lake Michigan College
125 Veterans Bloulevard, South Haven
Speaker Peter Annin is a veteran conflict and environmental journalist who is presently the managing director of the Environmental Change Initiative at the University of Notre Dame. His award-winning book, "The Great Lakes Water Wars", is considered the definitive work on this controversy.
He will delve into the long history of political maneuvers and water diversion schemes that have been proposed for sending Great Lakes water everywhere from Akron to Arizona. His timely talk will analyze the future of Great Lakes water diversion management.
The South Haven Speakers Series is sponsored by SHOUT for South Haven for the purpose of informing citizens and stimulating though about significant issues of the day by bringing to our community non-partisan experts not otherwise available to South Haven.
ADMISSION $10 (includes post-presentation reception with refreshments)