Saturday, June 13, 7:30 p.m.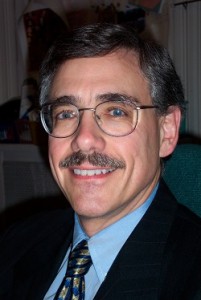 Inaugural Year
Peace Lutheran Church
06321 Blue Star Highway
South Haven, Michigan
Health Care Like You've Never Known It
Monumental forces are challenging America's approach to health care. Bringing an expert perspective on the issue to the South Haven Speakers Series on Saturday, June 13 will be Jamie Orlikoff who is recognized as one of America's 100 most knowledgeable people on the issue. (Modern Healthcare magazine).
Orlikoff is president of Orlikoff & Associates, a consulting firm specializing in health care governance. He is the National Advisor on Governance and Leadership to the American Hospital Association and an award-winning author.
A resident of our community, he lent his expertise in developing the plan that led to the popular Shoreline Wellness Center of the South Haven Health System.
He has written 15 books and over 100 articles on health system topics and travels globally consulting on health care governance. He received the B.A. degree from Pitzer College in Claremont, Calif. and the MA. in social and organizational psychology from the University of Chicago.
The South Haven Speaker Series is sponsored by SHOUT for South Haven for the purpose of informing citizens and stimulating thought about significant issues of the day by bringing to our community experts not otherwise heard in our community.