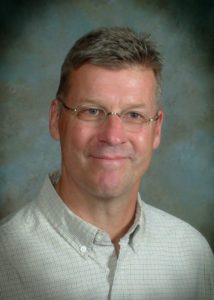 Tuesday, March 14, 2017
by Dr. David Ryden
6:45 pm Wine & Cheese Reception with Speaker – 7:30 pm Presentation Begins
Lake Michigan College, South Haven Campus
125 Veterans Blvd.
South Haven, Michigan
"The Supreme Court in the Crosshairs" is Theme of the first South Haven Speakers Series Presentation
The Speakers Series of South Haven kicks off its 2017 schedule on Tuesday, March 14 when Dr. David Ryden, a nationally recognized authority on the Presidency and the United States Supreme Court, addresses how President Trump's nominee, if confirmed, will influence the Court.
Future cases involving hotly contested constitutional issues such as abortion, religious liberty, affirmative action, transgender rights, immigration, the reach of executive power and many others will be impacted by this closely watched decision.
The death of Associate Justice Antonin Scalia and the question about who would replace him became a significant issue in the presidential election and continues to spark strong reactions on both sides of the aisle. If you've been an observer, participant or bystander in the aftermath of the controversial 2016 Presidential election, you may be asking what could possibly happen next to incite more heated debate and polarization in Washington, D.C. The highly-anticipated confirmation hearings for the nominee, Judge Neil Gorsuch, will begin on March 20, just days following Dr. Ryden's presentation on the Court's future in the "political crosshairs".
Dr. David Ryden, Professor of Political Science and chair of the department at Hope College, has authored several books and articles on constitutional and political issues including "The Supreme Court and Electoral College". His works on the Presidency and Supreme Court have been cited in national media outlets including newspapers, magazines and television networks.
"We are pleased to begin the 2017 schedule with such an important and timely topic presented by a person with Dr. Ryden's credentials" said Tom Renner, one of the Speakers Series charter board members who recommended and recruited Professor Ryden to speak in South Haven.
The presentation will be held on Tuesday, March 14 at Lake Michigan College in South Haven. A pre-presentation reception with the speaker will begin at 6:45 p.m. followed by the speech at 7:30 p.m. Admission is $10 at the door including the reception. Students are admitted free.
The Speakers Series will host the second presentation of 2017 on March 30 when nationally recognized higher education specialist, Dr. Jean Norris, will address the audience on the challenges families face in making decisions about whether a college education is really worth the investment.
Watch the Video – The Court in the Crosshairs, Dr. David Ryden