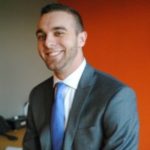 Thursday March 30, 2017
by Dr. Jean Norris
6:45 pm Pre-presentation Reception with Speaker – 7:30 pm Presentation Begins
Lake Michigan College, South Haven Campus
125 Veterans Blvd.
South Haven, Michigan
The Speakers Series of South Haven continues with its second presentation of 2017 with a topic that will challenge students and parents to seriously consider if college is the best choice. Dr. Jean Norris, who has spent over 30 years working in higher education marketing and admissions, will tackle that difficult question when she addresses the audience in South Haven on Thursday March 30.
With the certainty of college costs and student loan debt continuing to mount, and the uncertainty of post-graduation employment with an income that will support living expenses and repayment of all that debt, it isn't unreasonable to ask if it is really worth it.
"If you are a high school student, parent, or grandparent of a student making a higher education decision, you may be asking if the investment is really worth it. Is this a dream worth pursuing? We believe Dr. Norris will help answer those questions and others," said Frank Cunningham, one of the Speakers Series charter board members who is program chair for this event.
A college degree is part of the American dream for many families. Yet with 80 % of students changing majors at least once and only 59 % of younger students completing their degree, finding the right course of study and the right school is no easy task.
Dr. Norris will present an insider's view of the recruitment and admissions process. Her experience and insights will help families address the challenges they face in finding the right fit between student and program, as well as determining if is really worth the money and effort.
Dr. Norris and her son Michael, who will draw upon his own educational journey, will share what they have learned and introduce the Five Factors of Fit that help allign goals with career and college options. Whether you or someone you know is considering college, "Is College the Best Choice" will be a lively presentation on how to empower yourself to make the best decision. Earlier in the day, they will make a special presentation at the South Haven High School designed to assist students in aligning their goals with career and college options.
Dr. Norris took a non-traditional path to higher education, getting her first full-time job, an apartment and a Ford Mustang at age 18. But the idea of being the first person in her family to go to college inspired her to sell everything, move, and enroll in a medical assisting program. She went on to earn a Bachelors degree in Management, a Master's degree in Communicaiton and Training, and a Doctorate in Organizational Leadership. She is a popular presenter on the higher education conference circuit, an award-winning author, and managing partner at Norton/Norris, Inc, a Chicago based consulting firm working with colleges and universities around the country.
The presentation will be held on Thursday, March 30 at Lake Michigan College in South Haven. A pre-presentation reception with the speaker will begin at 6:45 followed by the speech at 7:30 p.m. Admission is $10 at the door including the reception. Students are admitted free.
The Speakers Series will host the third presentation of 2017 on May 4 with Jack Lessenberry, a renowned political reporter who is well known in Michigan and throughout the country. His radio show on MPR is well followed and his newspapers editorials are closely read. Jack will address issues specifically related to the future of Michigan.
Watch the video by Richard Brunvand.
Watch the video – Dr. Jean Norris: Is College the Best Choice? – by Richard Brunvand.