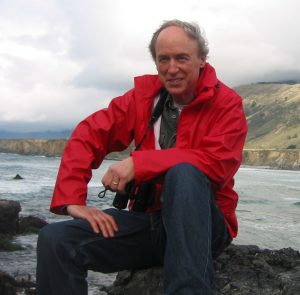 Tuesday, June 28, 2016
Erik Mollenhauer
6:45 pm Reception – 7:30 pm Presentation Begins
Lake Michigan College
125 Veterans Blvd.
South Haven, Michigan
What are we losing when we separate ourselves from nature? How are we depriving ourselves by enabling this "extinction of experience"?
Studies have shown many American adults spend more time in their cars than outdoors, and our children spend 90% of their days indoors. Computers, TV, cell phones, and an ever-growing array of technological distractions are leading us to "disconnect" with nature.
Erik Mollenhauer's thought-provoking presentation challenges us to explore what happens to our humanity when we separate ourselves from nature.
A nationally recognized science educator, he describes the core elements imprinted in our genetic and emotional memory that shed light on our place in the world. Passionate about the environment, Erik shows us why we need to reconnect with the wonders of nature to be fully functioning human beings.
ADMISSION $10 (includes pre-presentation reception with refreshments)
Students admitted without charge.
www.southhavenspeakersseries.org
Listen to the interview on NPR, WMUK 102.1 FM with Erik Mollenhauer –
http://wmuk.org/post/wsw-nature-digital-world  >>>
Retired educator Erik Mollenhauer says we face an "extinction of experience." Sitting indoors all day, online and playing with our mobile phones, Mollenhauer says we're losing a critical connection to the natural world. He'll speak about the issue in South Haven on Tuesday, June 28.