Thursday, October 25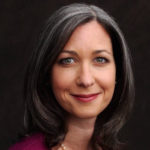 A Road Map to Long Term Economic Recovery: Dr. Marci Rossell McCarthy
Marci Rossell McCarthy, former Chief Economist for CNBC, will make a return visit to the Speakers Series to discuss the important factors at work in the global economy today, including tax policy, trade tensions, demographics and monetary policy. McCarthy electrifies audiences nationwide by taking complex economic issues and making them relevant to people's lives, families and careers.~ event is past

Thursday, September 27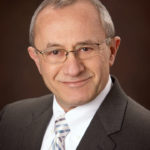 Foreign Policy Challenges in 2018 and Beyond: Jack Segal
Jack Segal, retired diplomat, White House Security Council Member and nuclear arms negotiator offers an insider's perspective on foreign policy challenges that may seem fraught and complicated to most people. Segal retired to Traverse City where he directs the popular International Affairs Forum. ~ event is past

Thursday, April 19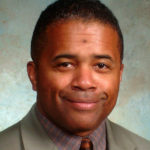 While Black People Slept: Dr. Fred L. Johnson III
Professor Fred Johnson, one of Hope College's most celebrated teachers, discusses how centuries old patterns of discrimination play out in new forms and challenges. He will offer action steps that need to be taken to secure the diminished benefits of citizenship for African Americans.
~ Event is Past
Thursday, May 10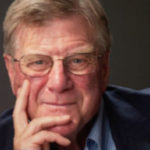 Michigan Mid-Term Election Issues: Phil Power
Phil Power, Founder and Chairman of the Center for Michigan and Bridge magazine, offers insightful reflections on 2018 issues affecting Michigan including the 2018 mid- term elections. A former owner of a chain of community newspapers, Power has been a strong proponent of economic development in Michigan.
~ Event is Past
Thursday, May 24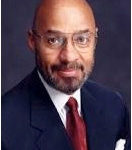 Reflections on Leadership and Perseverance: Dennis Archer
Former Detroit Mayor Dennis Archer and member of the Michigan Supreme Court offers his inspiring perspective on perseverance and leadership. Widely known for his political service, Archer also had a distinguished legal career as a respected judge, first black president of the American Bar Association, and one of the 100 Most Powerful Attorney's in The U.S.
Listiak Auditorium, South Haven High School
~ Event is Past
---
Dennis Archer will present at Listiak Auditorium in South Haven High School at 7:30 p.m. All other speakers will present at Lake Michigan College at 7:30. The evening begins with a reception at 6:45 at each venue. Admission is $10, students are admitted free.
---
Beginning in 2015, The South Haven Speakers Series, a 501(c)(3) organization, has brought annually four to five outstanding individuals to the community to speak on "Issues, Innovations, and Ideas Shaping Our Lives." Our purpose is to inform citizens and stimulate thought about significant issues by hosting experts not otherwise available in our community. Your contribution to this organization is tax deductible and may be sent to South Haven Speakers Series, P.O. Box 986, South Haven, MI 49090-0986.