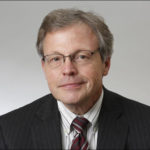 Thursday, May 4
by Jack Lessenberry
6:45 pm Pre-presentation Reception with Speaker – 7:30 pm Presentation Begins
Lake Michigan College, South Haven Campus
125 Veterans Blvd.
South Haven, Michigan
Jack Lessenberry is a renowned political reporter and well known throughout Michigan and many areas of the country. His radio show on NPR is well followed and his newspaper editorials are closely read. Jack will address issues specifically related to the future of Michigan.
Noted prize winning Michigan Journalist and Public Radio analyst Jack Lessenberry will be a guest of the Speaker Series of South Haven on May 4 at 7 :30 pm. at Lake Michigan College. Lessenberry's topic is Making Michigan Even Better. A pre-presentation reception will be he held 6:45.
Lessenberry will draw on his forty years of experience watching the workings of Michigan government to explore why the State is such a great place to live and how it can be made even better.
"This will not be a partisan discussion at all," says Lessenberry, "rather it will present suggestions from a lifetime of watching our government and how it could be better."
"In that lifetime of watching," says Frank Cunningham, chair of the Thursday night event, "Lessenberrry has established himself as one of the most respected voices in Michigan journalism. He is most popularly recognized statewide for his daily commentaries dealing with important state issues on Michigan Public Radio"
A Detroit native, Jack originally intended to become a historian, but recognized that he wanted to become a journalist during his graduate studies at the University of Michigan where he earned a Master's Degree in Journalism and East European Studies. Since then, he has worked in every medium from newspapers to the internet.
In his work as a foreign correspondent and Executive NationalE of The Detroit News he reported from more than 40 countries. His articles have also appeared in many national and regional publications, including Vanity Fair, Esquire, The New York Times, The Washington Post and The Boston Globe. Among his favorite memories are of interviewing Gerald Ford about Watergate in 1995 and winning a national Emmy for a documentary about Jack Kevorkian in 1994. The Metropolitan Detroit Chapter of the Society of Professional Journalists named him Journalist of the Year in 2002.
In addition to his work at Michigan Radio, he is head of Journalism Faculty at Wayne State University and a contributing editor and columnist for The Metro Times, Dome Magazine, The Traverse-City Record Eagle, and The Toledo Blade, where he also serves as ombudsman.
Although he hosts the weekly public affairs program "Deadline Now" on WGTE-TV in Toledo, Jack mostly stopped watching TV- except for documentaries-when Mr. Ed was canceled, although he admits to a fondness for the crusty old butler on Downton Abbey.
He is the co-author of the book, "The Peoples Lawyer, The Life and Times of Frank J. Kelley, the Nations Longest-Serving Attorney General," published by Wayne State University Press in September 2015.
Coming up on Thursday night June 15th will be the Director of the Office of New Americans for the state of Michigan, Bing Goei with his presentation, "Immigration Issues"
---
Photos from the Event
Watch the video – Jack Lessenberry: Making Michigan Work Even Better – by Richard Brunvand.
Read more about the events and speech on our blog in this HP article, by BECKY KARK – For the Herald-Palladium >>>