Tuesday, March 14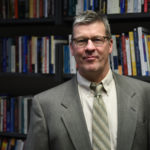 Dr. David Ryden: The Court in the Cross-hairs
David Ryden is Professor of Political Science at Hope College. During his talk he will address the impact of the U.S. Supreme Court vacancy, and what a new justice will mean for affirmative action, abortion, religious liberty, transgender rights, immigration, the reach of executive authority, and several other hotly contested constitutional debates. ~ Event is Past
Thursday, March 30
Dr. Jean Norris: Is College the Best Choice?
Dr. Norris will address the increasing cost of a college education and the impact of student loan debt. Is a four-year college degree really worth it? Earlier in the day, she will address the sophomore and junior students at South Haven High School on the topic of how to go about finding the right fit for what school to attend following high school graduation.~ Event is Past
Thursday, May 4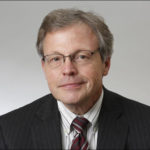 Jack Lessenberry: Making Michigan Work Even Better
Jack Lessenberry is a renowned political reporter and well known throughout Michigan and many areas of the country. His radio show on NPR is well followed and his newspaper editorials are closely read. Jack will address issues specifically related to the future of Michigan. ~ Event is Past
Thursday, June 15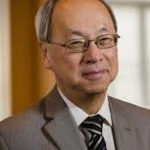 Bing Goei: Immigration issues
Bing Goei is the Director of the Office of New Americans for the state of Michigan and will address the hot topic issue of immigration. ~ Event is Past
Thursday, August 31

Ebrahim Moosa: Mid East issues
Dr. Moosa, a professor of Islamic Studies in the International Peace Studies program at the University of Notre Dame, is considered one of the most influential Muslims in the world. Approaching Islam as a faith for all eras, Moosa will explore the need for a progressive Islam interpreted in the context of contemporary human dignity, identity and ethics. ~ Event is Past
Thursday, September 28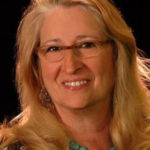 Yvonne Caamal Canul: Bold Ideas for Better Schools
Dr. Canul was named 2015 Michigan Superintendent of the Year and currently serves as Superintendent of Lansing Public School District. She will describe her perspective on what really works in education today and why we should care. ~ Event is Past
---
Each speaker will present at Lake Michigan College at 7:30 p.m. The evening will begin with a reception at the College at 6:45 p.m. Admission is $10.00 and students are admitted for free. View map below.
---
Beginning in 2015, The South Haven Speakers Series, a 501(c)(3) organization, has brought annually four to five outstanding individuals to the community to speak on "Issues, Innovations, and Ideas Shaping Our Lives." Our purpose is to inform citizens and stimulate thought about significant issues by hosting experts not otherwise available in our community. Your contribution to this organization is tax deductible and may be sent to South Haven Speakers Series, P.O. Box 986, South Haven, MI 49090-0986.