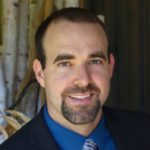 Thursday, June 4
by Alan Malory
7PM Presentation Begins
Listiak Auditorium
600 Elkenburg St, South Haven, Michigan 49090
On Thursday, June 4, motivational storyteller Alan Mallory will speak on "Reaching New Heights: Passion, Resilience and Agility in Climbing Your Own 'Everest." Mallory draws on his own experience in leading three members of his family to climb the world's highest mountain.
Climbing Mount Everest is one of humanity's greatest feats of physical, emotional and psychological endurance. In 2008 Alan Mallory and his family took on the challenge and became the first family of four to summit the world's highest peak. It was a two-month journey filled with emotion, loyalty, adventure and terror.
Theirs is a story of staggering across ladders spanning seemingly bottomless crevasses, fighting exhausting bouts of altitude-related sickness, climbing through a blizzard in the dead of night, while nearly losing two family members. Theirs is a story of an exhilarating and unforgettably challenging climb. The Mallory expedition is an inspiring example of the importance of strong family values and maintaining a deep level of trust among team members. The story highlights many of the background experiences and adventures that prepared the Mallory's to take on such a challenge, and explores the key traits that are essential for a safe and successful outcome to any team endeavor.