SERIES LOOKS FORWARD TO 2020
Mark Odland, Chairman of the Speakers Series, notes that the fifth year has seen significant growth. "Our programming drew large audiences and we maintained our focus in addressing issues impacting our lives in a non-partisan way." Planning is well underway for the 2020 Series.
Thursday, Oct 17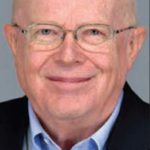 David Myers, Smart Thinking in the Post-Truth Age
Hope College psychology professor David Myers will cap the series Oct. 17 speaking on "Smart Thinking in the Post-Truth Age" in the ILC.
Myers, the author of 17 books, is a supporter of the positive psychological movement and widely recognized for his research on happiness. ~ event is past
Thursday, Sept 19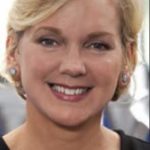 Jennifer Granholm, Top Trends Affecting Michigan
After a summer hiatus, the series will resume Sept. 19 with Jennifer Granholm, governor from 2003 to 2011, discussing "Top Trends Affecting Michigan" in the school's Listiak Auditorium.
She now is a Managing Partner of RIDGE-LANE LP, where she leads the firm's sustainability practice. Granholm also teaches at the Goldman School of Public Policy at the University of California, Berkeley. ~ event is past
Thursday, May 9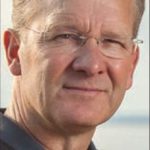 Peter Annin, The Great Lakes Water Wars Continue
"The Great Lakes Water War" author Peter Annin, director of the Mary Griggs Burke Center for Freshwater Innovation at Northwood College, will speak on "The Great Lakes Water Wars Continue" in the ILC May 9.
Annin, a former Newsweek reporter, associate director of the Institute for Journalism and Natural Resources, and managing director of the University of Notre Dame's Environmental Change Initiative, continues to report on the Great Lakes water diversion issue, publishing a second edition of "Water Wars" last fall. ~ event is past

Thursday, April 11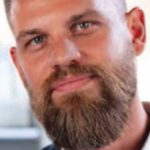 Ryan Kilpatrick, "Affordable Housing"
Ryan Kilpatrick, now executive director at Housing Next of Grand Rapids, will speak on "Affordable Housing" in the SHS Integrated Learning Center April 11.
He worked from 2009 to 2014 in Douglas before becoming a community assistance team member for the Michigan Economic Development Corp. covering Region 4, which includes Allegan and Ottawa counties.~ event is past

---
All presentations will be held in the Integrated Learning Center at South Haven High School with the exception of Jennifer Granholm, which will be held at Listiak Auditorium also in the South Haven High School. The programs begin at 7:30 p.m. with a social gathering beginning at 6:45 p.m. Admission is $10. Students, educators, and clergy are admitted free.
---
Beginning in 2015, The South Haven Speakers Series, a 501(c)(3) organization, has brought annually four to five outstanding individuals to the community to speak on "Issues, Innovations, and Ideas Shaping Our Lives." Our purpose is to inform citizens and stimulate thought about significant issues by hosting experts not otherwise available in our community. Your contribution to this organization is tax deductible and may be sent to South Haven Speakers Series, P.O. Box 986, South Haven, MI 49090-0986.